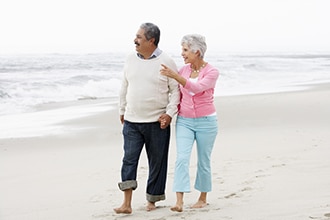 What is erectile dysfunction?
Erectile dysfunction (ED) is a condition in which you are unable to get or keep an erection firm enough for satisfactory sexual intercourse. ED can be a short-term or long-term problem. You have ED when you
can get an erection sometimes, but not every time you want to have sex
can get an erection, but it does not last long enough for fulfilling or satisfactory sex
are unable to get an erection at any time
Health care professionals, such as primary care providers and urologists, often can treat ED. Although ED is very common, it is not a normal part of aging. Talk with a health care professional if you have any ED symptoms. ED could be a sign of a more serious health problem.
You may find it embarrassing and difficult to talk with a health care professional about ED. However, remember that a healthy sex life can improve your quality of life and is part of a healthy life overall. Health care professionals, especially urologists, are trained to speak to people about many kinds of sexual problems.
Does erectile dysfunction have another name?
ED is sometimes called impotence, but health care professionals use this term less often now so it won't be confused with other, nonmedical meanings of the word.
How common is erectile dysfunction?
ED is very common. It affects about 30 million men in the United States.
Source: NIH
---
Medications for erectile dysfunction
Drugs of Cialis, Viagra, Sildenafil, Staxyn, Levitra, Caverject, Tadalafil, Vardenafil, Edex, Stendra, Alprostadil, Caverject, Muse, and Avanafil are medications for erectile dysfunction.
Learn more: https://www.drugs.com/condition/erectile-dysfunction.html
As all drugs by the conventional medicine come with side effects, all above drugs may cause serious side effects.
Viagra's side effects: https://www.drugs.com/sfx/viagra-side-effects.html
Two things many people don't consider:
Classification of, for example, Less common, Rare, More common, and etc. means nothing because nobody knows who will suffer the side effects.
Having no side effects does not necessarily mean it is not damaging organs.
---
Morning erection
Learn more: Rise n' shine! Why a morning erection is a sign of good health – Daily News
---
KOSA Acupuncture's understanding and treatment
Understanding
Erectile dysfunction is a reproductive organ and under control of kidney and liver.
Thus, making kidney and liver healthy would resolve the condition.
Treatment
Based on Ascetic Saahm's formula #1, fostering large intestine, subdue KI2 and LR2.
If the patient had overlapping conditions they need to be treated at once and of course, the treatment needs to be changed accordingly.
---
Testimonial #1
Two 70 years old patients became to have morning erections with ten treatments each.
Surprisingly, the purpose of the treatment to them was not for erectile dysfunction and having morning erection back was unimagined and unexpected by them at all although I told them they would have them back during the 1st session.