KOSA Acupuncture In Tulsa Oklahoma | Best Of The Best
Click '+' symbol or sentence for more details.
What are the fees?
Free Consultation for 30 min. including demonstration
Initial visit for one for 2 Hrs – $150
Initial visit for two for 2.5 Hrs – $300
A follow-up visit for one for 1 Hr – $100
A Follow-up visit for two for 1.5 Hrs – $200

Credit cards or debit cards other than cash incur a card processing fee of 3%.
What are KOSA Acupuncture's services?
We provide the best acupuncture in the world and advice, which expedites your healing and will cost you minimal expenses.
No cupping, no massage, no aroma, no music, no waterfall, and no fish
Straight forward to the most effective acupuncture in the world, KOSA Acupuncture.
Master Kim
teaches the physicians and acupuncturists around the world
and educates any size of the group with the truths that last.
What are KOSA Acupuncture's specialties?
Acupuncture is not experimental medicine but holistic medicine and we are not a machine. In other words, the acupuncturist is supposed to be able to treat all conditions at once.
Therefore, those claims that they have specialties may mean that they cannot help you with other conditions than their specialties. In addition to that, their specialties do not guarantee that they have a very high success rate close to 100 % like ours.
The acupuncturists can say whatever they want to say.
But, the question is how can you trust them?
Learn how incompetent and unethical acupuncturists can be: https://saahm.proboards.com/thread/519/acupuncturists
Question them:
if all the conditions are treated at once.
what success rate they have shown.
any cases they failed.
when they consider their treatment is successful.
if they could do better than KOSA Acupuncture Tulsa Jenks Oklahoma referring to:
our Testimonials
our YouTube channel
our Forum
what causes of your conditions they can think of.
what ultimate goal they have when they treat you.
Use your rights to question and stay skeptical.
You can be smarter than any medical practitioner and you need to be so.
You cannot afford to learn from failures.
What conditions are treated?
Theoretically, at KOSA Acupuncture in Jenks OK we can treat any, every, and all the conditions you have at once, not to mention emotional, psychological, mental, and intellectual conditions.
In addition to the above, we have successfully treated even those disorders without names.
Learn more about conditions and related articles including testimonials: https://saahm.net/conditions/
What about the conditions without name?
The name of condition or disease means nothing.
The name is just a name, which the medical industry named for their convenience, and what it has a name does not mean that it has a cure.
Therefore, there can be thousands of different conditions with no name on them.
Fortunately (or unfortunately), most of the modern conditions are just different types of inflammation. At KOSA Acupuncture in Jenks OK we can treat any, every, and all the conditions.
Getting rid of the root causes, treating responsible organs properly, and taking the remedies would expedite the healing process.
Learn more: https://saahm.net/kosa-acupuncture-for-the-disease-with-no-name/
What about weight loss?
The best record one of our patients showed was 2 lbs a day and our patients usually lose 1 lb a day.
As a matter of fact, we don't have patients come in for weight loss but their metabolism improves as they become healthier and they lose the excess weight naturally and automatically.
We call this one of the side effects of KOSA Acupuncture treatment.
However, if you are underweight you would gain weight automatically and naturally though.
While all other weight-loss programs by diet and exercise have a success rate no better than 5 %, our patients' success rate is literally 100 %.
We recommend to be as lazy as possible and sleep as many hours as possible.
How many sessions will I need?
It depends on patient to patient, condition to condition.
However, no matter what conditions you have, you will most likely see the drastic improvements.
This is the reason why we say, "Satisfaction Guaranteed by KOSA Acupuncture in Jenks OK."*
Literally, all other medical practitioners are misunderstood that the root causes are your organs and they just try to scratch the tip of the iceberg or to manage your conditions.
Their goal is not to lose you but to manage you whether it is their intension or not.
The root causes are what you have done to yourself, and they have harmed your organs, which are the root problems.
KOSA is the only best acupuncture in the world that treats all of your root problems at once and walks you through the possible causes and the least expensive remedies yet most effective to expedite the healing process.
Because our mission is to lose our patients ASAP, we strongly recommend coming as frequently as possible, like even daily.
Some people chose to get two hours session instead of one hour because they know the benefit of it.
Once the conditions become manageable, the frequency can be lowered twice a week, once a week, twice a month, and finally, once a month, which is the maintenance stage or you don't even have to take.
Once again, when we lose you you've already lost pains, discomfort, and medicines and there will be a very slim chance you want to see other people in the medical industry.
Save your valuable time, efforts, money, and most importantly, your health with KOSA Acupuncture Tulsa Oklahoma.
Health insurance, Auto insurance, or Workers compensation?
Any discount or package deal?
We are afraid that the answer is no.
You get what you paid for.
Most importantly, you will be in good hands with the best acupuncture in the world.
Any side effects?
Typical side effects of KOSA Acupuncture Tulsa OK treatment are;
You will lose weight if you are overweight.
All other conditions that you didn't report to us (because you forgot or you didn't imagine it could be treated) are still treated at once.
There is a good chance you don't have to take medicines anymore.
Any problems?
Indeed, KOSA Acupuncture in Jenks OK has a few problems as below.
A. Patients get healthy too quickly and we keep losing our patients too quickly.
B. KOSA Acupuncture has side effects.
Even if the patient didn't report the condition because they forgot or they didn't expect they could be treated they are still treated automatically and naturally.
C. KOSA Acupuncture is too good to be true.
The benefits and effectiveness of our acupuncture are above and beyond people's understanding, expectations, and imaginations.
When we tell people what we can do they usually think we are bluffing and become skeptical.
Difference between KOSA Acupuncture and TCM (Traditional Chinese Medicine)?
Simply to say, TCM is just trying to scratch the tip of the iceberg.
Even those acupuncturists who practice TCM do not know how powerful acupuncture is supposed to be.
KOSA Acupuncture is the only acupuncture in the world that treats the root problems.
It is the most advanced acupuncture and therefore, it is the most powerful acupuncture in the world.
What about facial acupuncture (face acupuncture)?
Facial acupuncture is the typical experimental acupuncture and not holistic medicine at all.
The success rate cannot be good.
There can be side effects.
And, as a matter of fact, this is a quote from a webpage about facial acupuncture.
Facial acupuncture is not recommended for women who are pregnant or trying, have chronic headaches, high blood pressure, or any serious illness.
Also if the client has any laser or any abrasive facial procedures done, it is best to wait a few weeks to let the skin heal before trying facial acupuncture.
KOSA Acupuncture in Jenks OK is the only holistic medicine and of course, we don't practice the facial acupuncture.
We treat and we don't practice, especially when it comes to people's health.
What about Yoga, Reiki, Tai Chi, and Qi Gong?
Theoretically, they may help you but all of them have very limited power of healing.
They are the typical experimental remedy and only try to scratch the tip of the iceberg.
The success rate cannot be good.
We always suggest our patients be a couch potato, be as lazy as possible, and pause all exercise until they are healthy back. Have ever seen any dogs or cats start exercising when they are sick?
What about Cupping, Guasha (or Gua sha), Massage, Moxibustion, Physical therapy, Shiatsu, and Tuina (or Tui na)?
They may help with various conditions.
However, they are still just trying to scratch the tip of the iceberg and they have no ability to take care of the root problems. They can even produce side effects.
KOSA Acupuncture is the only medicine in the world that takes care of the root problems.
Every Mountain Top Is Within Reach If You Just Keep Climbing.
Your Body's Ability To Heal Is Greater Than Anyone Has Permitted You To Believe.
Above And Beyond Needs, Expectation, And Imagination!!!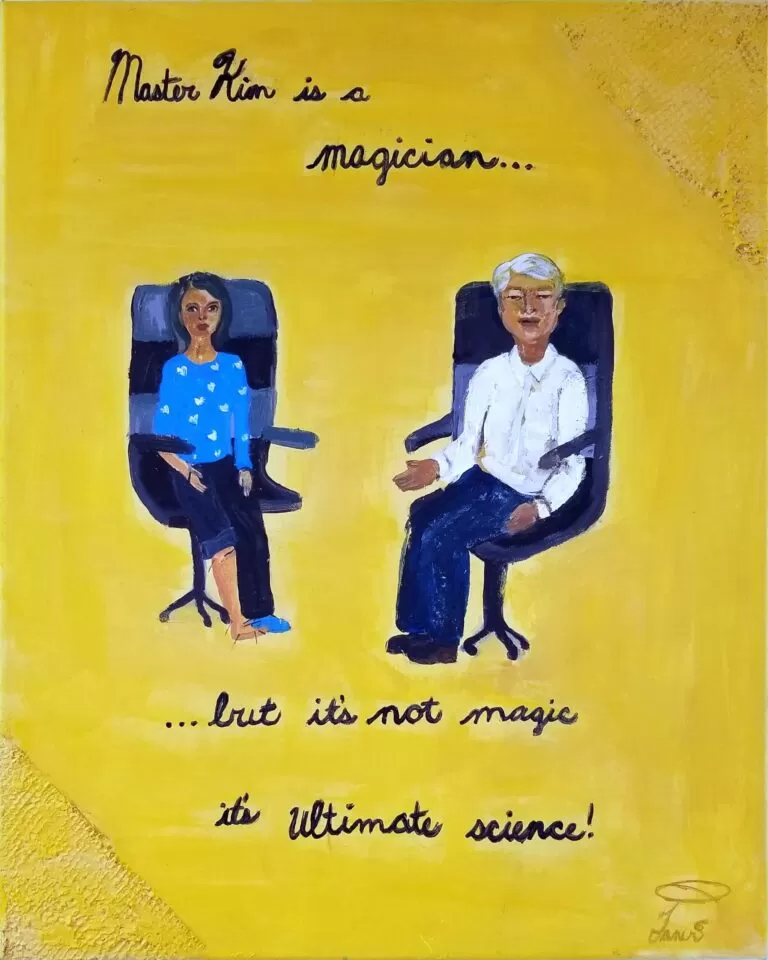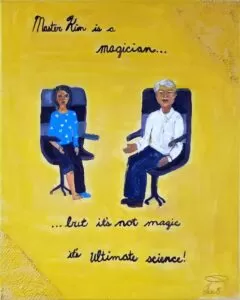 *** Satisfaction Guaranteed ***
– Applied for the initial visit only.
– The patient shall notify KOSA Acupuncture Jenks Oklahoma before the treatment commences that he or she is challenging our claim, SATISFACTION GUARANTEED.
– The above treatment includes but is not limited to filling out forms and consultation.
– Satisfaction is established once the patient admits that at least one condition has improved.
– Appointment only.
– To book an appointment – Book an Appointment with KOSA Acupuncture in Tulsa OK